2018 Gilze Rijen exercise APROC
The annually held APROC exercise has as purpose to train personnel combat recovery - as example downed aircrew which have to be extracted from a hostile area.
Several NATO special forces teams and (support) helicopters participate. The Air Centric Personnel Recovery Operatives Course is organized by the EPRC (European Personnel Recovery Centre) and was held at Gilze Rijen air base.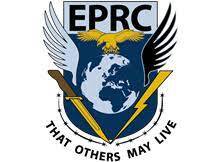 The special forces teams and helo's flew two missions a day. Most missions were of different helo/ aircraft combinations and all exercises were different from each other. Two Italian Eurofighters were also based temporarily at Gilze Rijen for close air support. Apaches and Hinds gave gunship support. Italian G550's were used as airborne AEW&C.